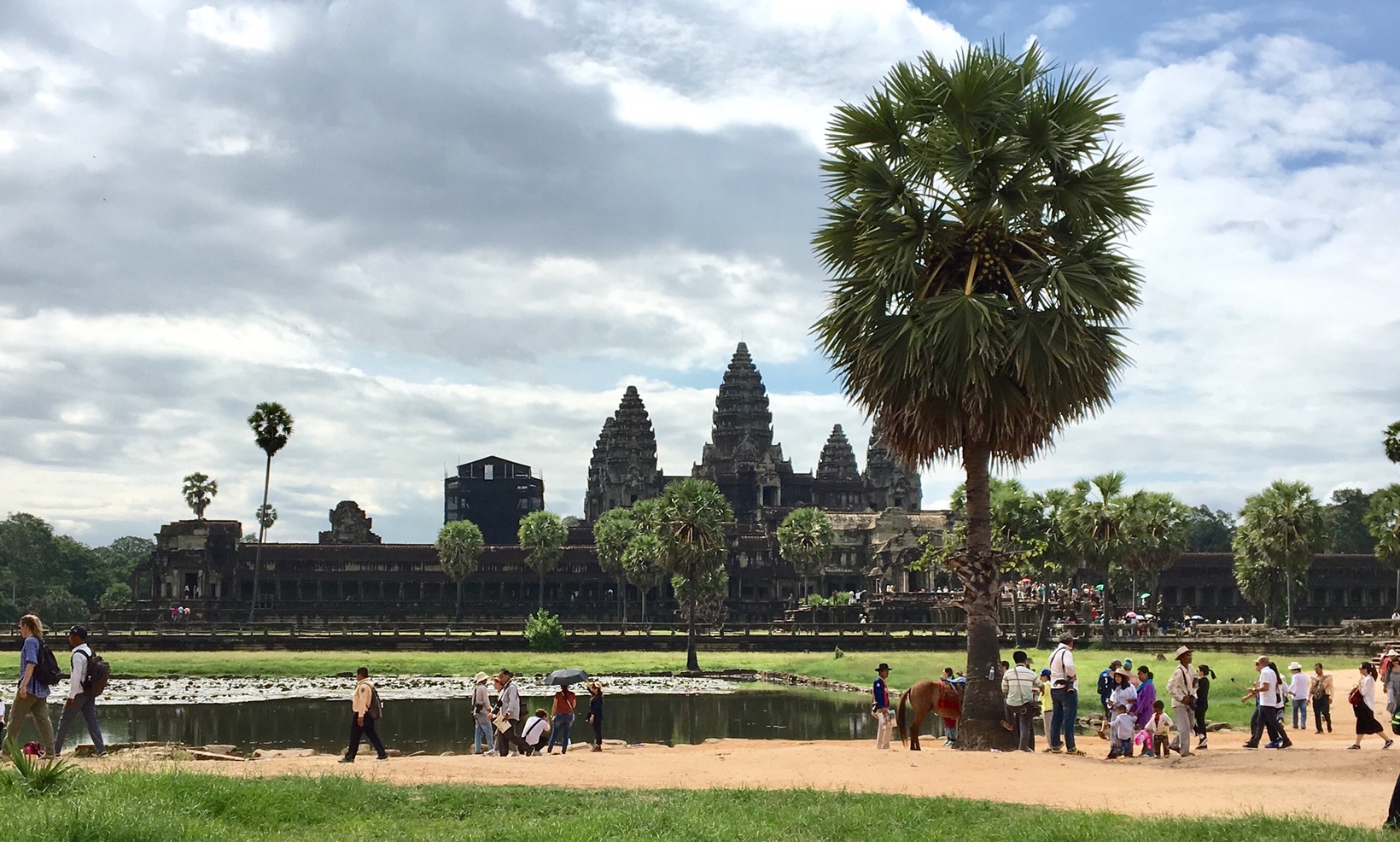 3 Days Itinerary in Siem Reap
A visit to Cambodia isn't complete without a stop in this touristy yet small city of Angkor. This thriving community serves as the starting point for excursions to Angkor Wat and nearby floating villages. It's also a hub for culture, shopping and cuisine. Three days in this amazing town gives travelers enough time to explore and recoup before venturing further into the Cambodian countryside.
Day 1: The Temples
If you're going to Siem Reap then you must visit Angkor Wat. This incredible UNESCO World Heritage site is the largest religious monument in the world. Lush overgrowth covers a few of the sacred space that is easily accessible from Siem Reap, and people often spend an afternoon exploring the temples. It helps to hire a tuk tuk to drive between other popular temples, such as Bayon and Ta Prohm Temple, before heading back to the city center.
Day 2: City Centre
Perhaps Siem Reap is the most favorite destination due to its close proximity to Angkor Wat, but the bustling hub for travellers also has plenty to do and watch beside the temples. Spend a day exploring the entire town has to offer, from lively shopping to fabulous cuisine. Begin the day with a hearty portion of traditional Nhom Pang Dak Sach--a savory local pork bun roll--at one of the local road carts near Angkor Trade Centre.
Then peruse handmade silk and crafts products at the Siem Reap Art Center before heading to the Old Market, where stalls are packed with hot Cambodian artifacts. Grab a bite in the marketplace's northern end before heading into Pub Street for the day. Locals and travelers alike gather at this crossroads to enjoy cold beers, great food and tons of people surround.
Day 3: Floating Village
Spend the last day in Siem Reap by moving outside the city, guided by tour one of the nearby floating villages, Kampong Phluk about 22 km away from town possible a car rental as a mean of transportation would be eminent. See the lush green countryside on a ride to Tonle Sap, and then hop aboard a Riverboat for an up-close personal look at a unique culture that exists nowhere else in the world. Explore stilt houses, floating pagodas and schools from the professional local guided riverboat.