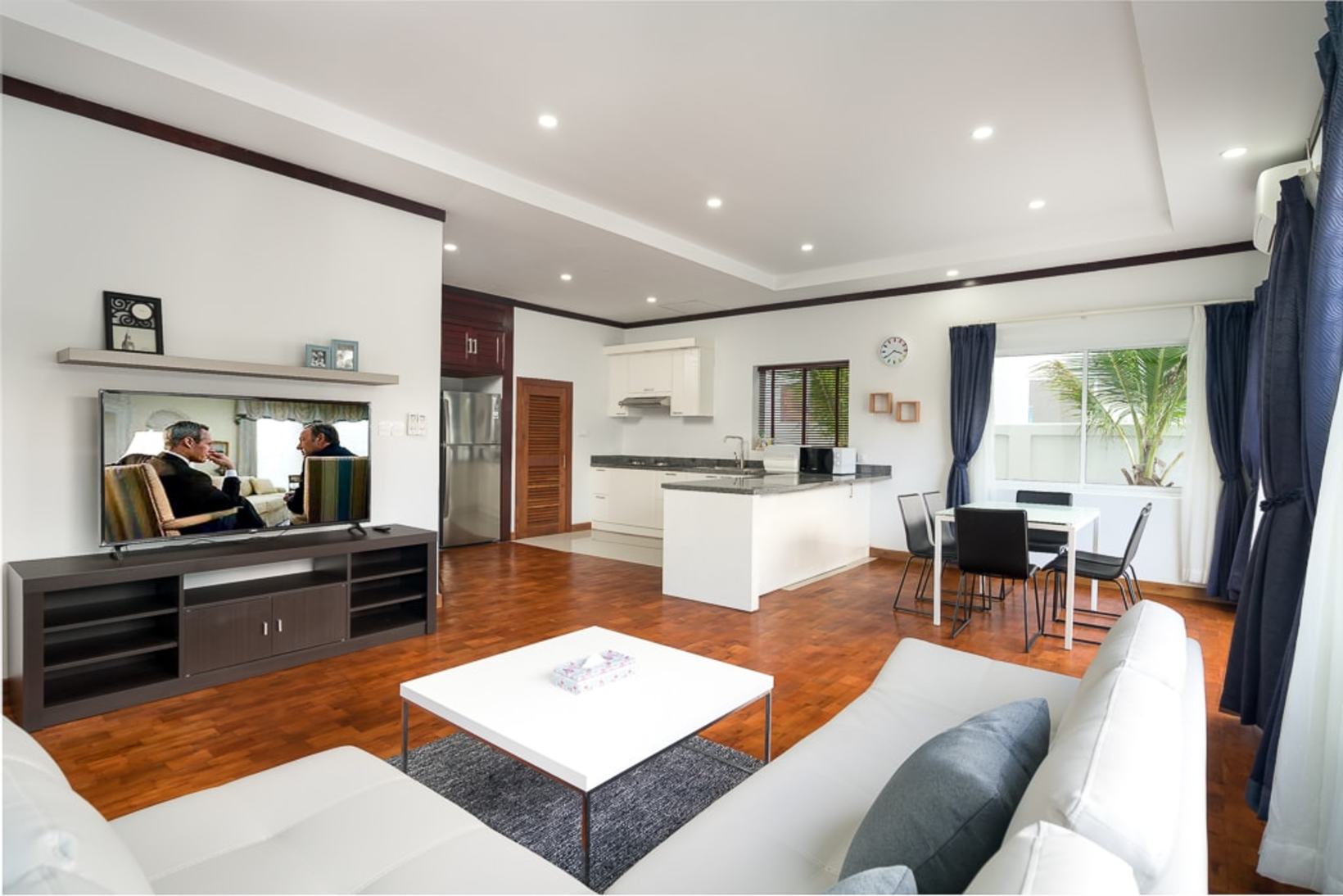 Affordable Villas And Hotels For Vacation Rentals In Siem Reap
If this is your first trip to Siem Reap, knowing the exactly place of stay is ideal for a hassle-free holiday in Cambodia's most popular tourist destination. Siem Reap boasts of magnificent temples, unique museums and natural spaces apart from being well renowned for their amazing ruins of the ancient Angkor civilization. There are many Hotels in Siem Reap ranging from enchanting guesthouses for backpackers to 5-star villas for people seeking luxury. These hotels are suitably located within the town's prominent districts, with each offering unique dining and shopping experiences. There are noticeable variations between many parts of the town that will appeal to various types of travelers, even though Siem Reap is a quaint and compact town.
Renting Villas in Siem Reap Province can be easy and secure. The 10 Best Villas in Siem Reap, Cambodia are as follows:
1. Eco Villa
It is burrowed amidst a natural environment of private gardens. Eco Villa offers accommodation in the heart of Siem Reap.
2. Java Wooden Villa & Residence
It features an outdoor swimming pool and a spa centre. The Villa is located within the Siem Reap Province Region. Guests can enjoy meals at the in-house restaurant.
3. Villa Nanda
Set in Siem Reap, 3 kilometers from Pub Street. Villa Nanda features rooms that are fully air-conditioned in addition to free private parking. The hotel has a year-round outdoor swimming pool and sun terrace, and tourists can enjoy a drink at their bar.
4. Isann Lodge
It is situated in Siem Reap, around 4 kilometers away from Angkor Wat and offers a great outdoor swimming pool. It also offers complimentary WiFi, bike rentals and round-trip airport shuttle service. A free downtown shuttle service is available too, in addition to daily breakfast.
5. Villa b. Maison d'Hôtes Angkor
Located amidst private gardens in the heart of Siem Reap, the Villa boasts an exciting outdoor swimming pool. Guests can enjoy meals and have a drink by the pool. Free private parking is also available.
6. Manjula Villa
Manjula Villa provides accommodations that are fully air-conditioned in Siem Reap that are mostly contemporary in nature. Free WiFi is available throughout the property.
7. Rimong La Residence d'Angkor
Burrowed amidst private gardens, this is a property owned by a family that provides accommodation away from the hustle and bustle of Siem Reap. It also features an outdoor swimming pool and tourists can enjoy their meals at the restaurant within the residence.
8. Villa Amalia
A Cambodian Angkor family that is made up of 3 generations and offers 7 private villas in Siem Reap runs Villa Amalia privately. Lying just around 250 m from the Old Market and the vibrant Pub Street, it features a terrace amidst a tropical garden, an outdoor pool and an à la carte restaurant.
9. Maison 557
It offers a rejuvenating retreat at Siem Reap. Nestled within a tropical garden, it also features 2 outdoor swimming pools and offers spa services.
10. Bayon Shadow Villa
Bayon Shadow Villa offers pickup services from Siem Reap International Airport, which is usually a 15-minute drive away without any charge. The villa also provides WiFi facility throughout the building without any charge. Guests can request for a pickup from any local bus station.
Book your perfect Vacation Rental in Siem Reap Province, Cambodia through us today. Some of the best vacation rentals in Siem Reap are as follows:
Villa Suite - Hillocks Hotel & Spa
Villa Moringa
The Natural Homestay
Melbourne Residence - Siem Reap
Channa's Angkor Homestay
The Wooden House
Angkor Rest Villa
Angkor Home Stay
Prithy & Mutta House
Angkor Heart Bungalow
Manuela Eric Homestay
Also find Cheap Houses for Rent in Siem Reap that are ideal for you. Few of them are:
Siem Reap Friendly House
A homestay that is owned and run by a Cambodian, offering comfortable accommodation away from the hustle and bustle of Siem Reap.
Thany Wooden House
It features free bikes, garden, a terrace and shared lounge in Siem Reap. This property is situated a short distance from attractions such as Pub Street.
Jaya House River Park
Peacefully located alongside the Siem Reap River, surrounded by fully-grown trees, is a hidden gem.
Khmer House
Situated in Siem Reap, Siem Reap Khmer House provides accommodation with access to a garden. Some units include a dining area and/or a terrace.
Siem Reap Party House
The owner Marchello is an absolute legend and his staffs are all on point. Excellent food at reasonable prices with some of the best cocktails in town!
You can also find Hotels for Rent in Siem Reap through our site. Here are few best ones:
288 Boutique Hotel
Golden Temple Retreat
Bopha Pollen Hotel
eOcambo Residence
Angkor Pearl Hotel
Royal Crown Hotel and Spa
Mekong Angkor Palace Hotel
Palm Garden Lodge
Chronicle Residence & Spa
The Villa Siem Reap
Conclusion:
Book the perfect villas, vacation rentals, cheap houses and hotels for rent in Siem Reap through our site. We are one of the most reliable service providers with a wide range of experience. Try us out today.