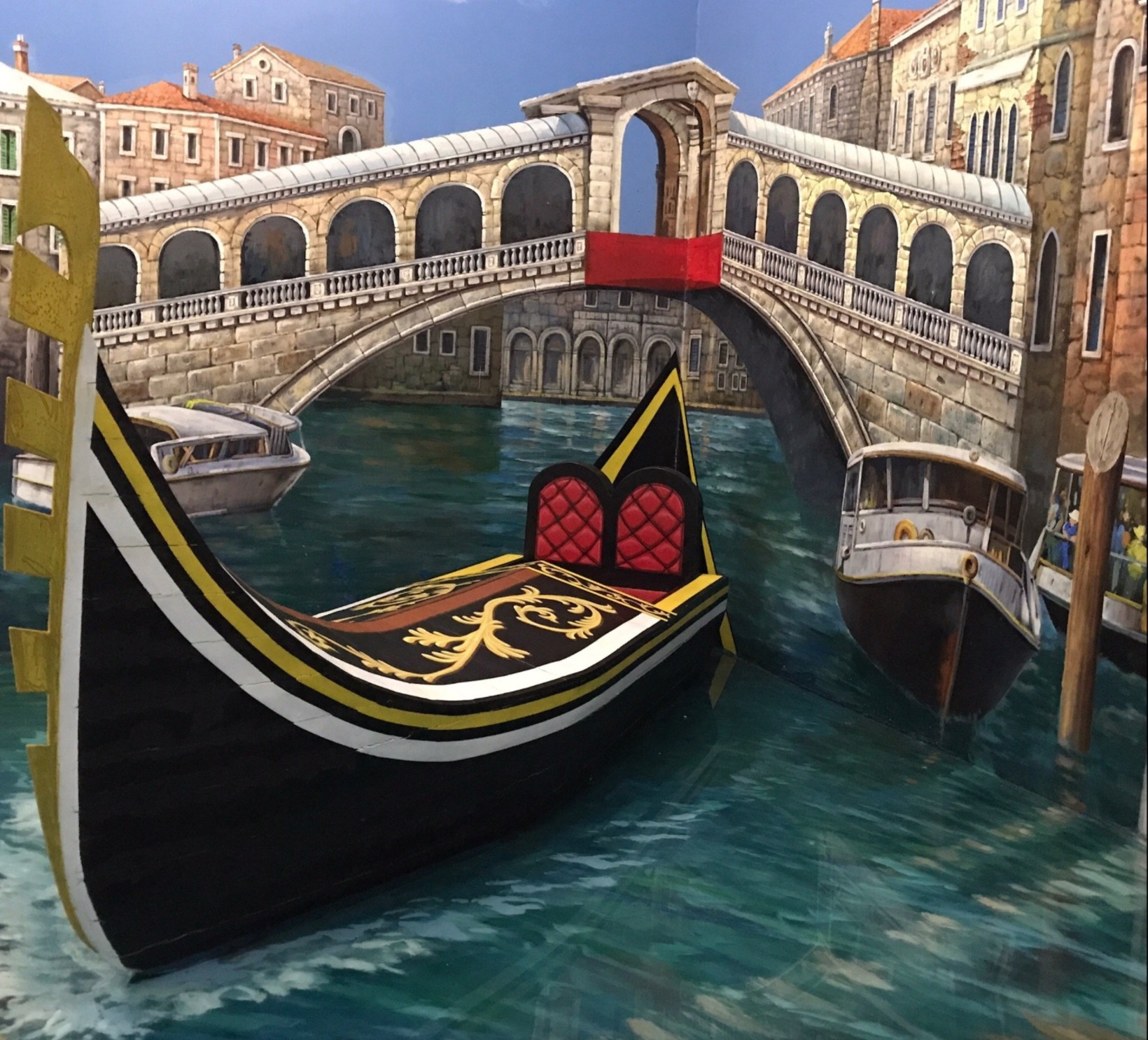 Art Box Museum – Siem Reap
The Art Box Museum in Siem Reap has opened recently in December 2016. It displays one the great 3D art pieces in the world. A place where a number of 2D images feels like they are alive. If you are interested in Art and photography, this is the perfect place for you. You can visit a place with great pieces of art and capture the most of it with your trick photography skills. It is not very far away from the Siem Reap airport and one of the most convenient ways to reach Art Box is Tuk Tuk, it is the best and the most common way of transportation all around Siem Reap. The pricing for Art box differs for the locals and for the tourists. It is a little more expensive for the tourists. The venue is completely air conditioned and it feels pleasant to be inside the Art Box.
Even though it has recently opened, it has become one of the best tourist's attractions of Siem Reap. The life like painting and work of Art in the Art Box Museum, has the one of the better trick art pieces from all across the world. It is divided into various segments like – The seven wonders of the world, the dinosaurs, paintings by famous painters, optical illusions, Aqua world and it even has a section for Angkor Wat, which helps in better understanding of the earlier culture and civilization.
Before going to the Art Box museum, every local and tourists should make sure that they carry a good camera. Just relying on the phone camera, may make you loose the opportunity to click some really nice pictures. The museum is all about 3D art, so if you cannot click the good quality picture where you feel that you are inside the frame itself, "you are not actually getting the value for money". It is an expensive place to visit, but has a good range of places where you would love to get your pictures clicked.
The operating hours of Art Box, Siem Reap is from 10:00 AM to 9:00 PM. Therefore, you do not have to rush to the place because of less time. This place is often crowded, so you might have to wait to get your desired pictures click. Their waiting time is not very long. Any one can easily spend good one to two hours in the museum. If you are visiting with an elderly, and have problems in climbing up the stairs, there are lifts that can help you move around the Museum. There are good children's play areas, so you don't have to worry about your children while you are in the venue. "This is a perfect place to go when you are on a vacation with your family" There are some good activities for older children as well. Different kinds of foods are available at the coffee shop in the Art Box Museum.
Many a times, local schools bring their students, to show them the beauty of art in this largest and highest level of 3D art Museum. It is also a fun way for them to learn about different types of Art and Culture from around the world. Example – In the Angkor Wat themed room they can know more and feel more about their own culture and in the room with the seven wonders theme, they can know more about the culture of different parts of the world. It is also a good place where the tourists can interact with the locals of Siem Reap, as a lot of locals visit Art Box for various reasons.
In a nutshell, even though recently opened, the art box museum is becoming one of the best tourists attractions of Siem Reap. Its superb pieces of art and illusion are eye arresting. If you are looking to feel the beauty of different kinds of environments, without actually being in it, this is a must visit place for you! A perfect place to visit with your family, specially if you have young and inquisitive children who. Even though it is said that it is a little expensive, it is worth the expenditure. It often proves to be a once in a life time experience while in the "city of temple".