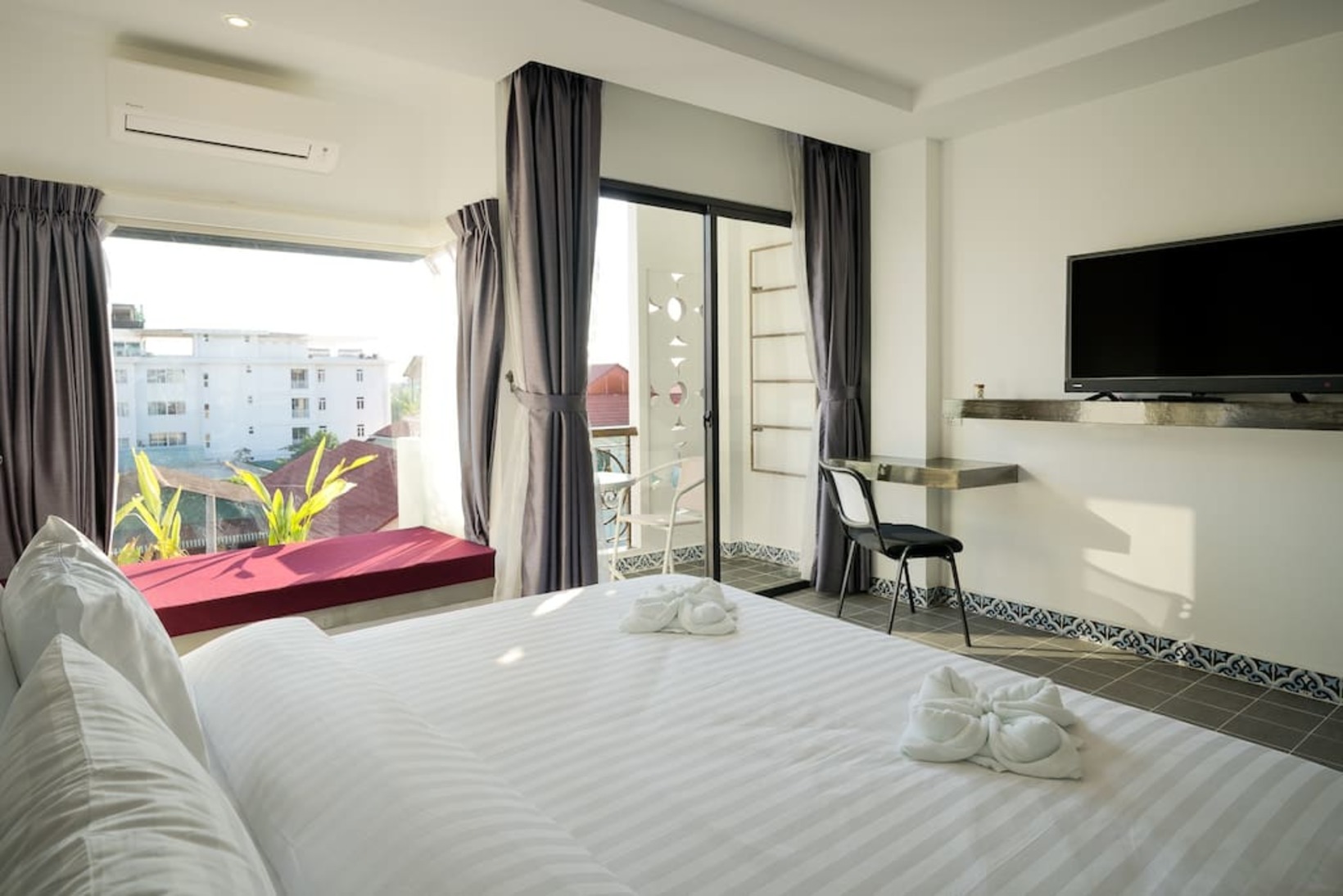 Best Apartment Rental Guide in Siem Reap 2018
Renting an Apartment in Siem Reap can be challenging. While the rise of holiday rental websites and rent-a-room sites like Airbnb Siem Reap, have made it easier to rent short-term properties and rooms in private homes, there are still some things you need to be aware of in Cambodia. Although it is easy to get on to any number of holiday and apartment rental websites and make a booking to stay in a property almost anywhere round the globe, from anything from 3 nights to 3 months, it's a little more challenging in Cambodia. That's the reason why we are provides this guide to renting an apartment in Siem Reap, arguably the country's most liveable city. In majority of the destinations around the globe, it's cheaper to rent an apartment for an extended holiday than stay in a hotel, but that's not the case in Siem Reap. Let us discuss more on this in this article.
Short-Term Apartment Rentals in Siem Reap
Serviced Apartments
If renting an apartment in Siem Reap means a fully furnished serviced apartment then you are in luck. There are abundant serviced apartment rentals to choose from in Siem Reap. Karavansara Residences, Steung Siem Reap, Chateau d'Angkor La Residence and Thavy Angkor Apartments are some of the best ones. Central, comfortable, spacious, and secure, however, they are expensive compared to serviced apartments of a similar standard elsewhere.
Chateau d'Angkor is situated in an amazing colonial-inspired building near the Shinta Mani Hotel. It functions more like a hotel, however, with greater priority towards higher-paying guests staying a few nights than people desiring to settle in for a while. Likewise, Steung Siem Reap, which is comfortable, if a little old-fashioned looking, and in a good location on Wat Bo Road, a block from the river, and handy to Old Market. They both have swimming pools.
Karavansara Residence is very stylish and contemporary, with balconies overlooking the river and well-equipped smart kitchens. However, to do real cooking you would still need to borrow, bring or buy additional utensils.
Most properties offer discounts only on their nightly rates if you stay a month or so. Steung Siem Reap offers discounts for weekly stays, and therefore their one-bedroom apartment, which is USD 145.00 a night, is USD 50.00 for a week and USD 1,300.00 for a month. If you go for a 6 month period lease, Steung Siem Reap reduces the rent to USD 1,100.00 a month.
There are a handful of slightly more affordable serviced apartments, such as Prestige Palace and Yanathyna, but they are not the same level of quality or aren't in as convenient a location. For example, Prestige Palace, although close to the city centre, is located on Siem Reap's busiest road. On the other hand, Yanathyna is much further from the heart of the city, and is situated on another of the busiest routes viz. Airport Road. Rental rates at all the properties listed below vary from USD 145-180 per night or USD 1,200-1,600 per month during peak season for one-bedroom serviced apartments. You can try out from any of these Apartments for Rent in Siem Reap listed below:
Karavansara Residence
Steung Siem Reap
Chateau D'Angkor La Residence
Prestige Palace
Yanathyna
Long-Term Apartment Rentals
If you are planning to rent an apartment in Siem Reap for 6 months or longer, there are plenty of long-term rentals around, depending on the season. There are less rentals available during the winter high season and more available during the low monsoonal season. A majority of the landlords require that you commit to either a 6 or 12 month lease, although some will consider a 3 or even 1-month lease. The longer you commit for, though, the cheaper it will be. You will generally be required to pay a deposit/bond of 1 to 2 months rent plus one month's rent in advance.
Top Apartments Rental in Siem Reap in 2018 can rent from anything from USD 450-600 per month for something basic and compact, but it probably won't be centrally located. USD 600-900 will get you something nicer, that's furnished more tastefully, and is larger, with a balcony or terrace, and well located.
Pay from USD 900-1,100 and you will get a Big Apartments in Siem Reap that are modern and centrally-located with sleek Western kitchen and stylish decor or a large, new, several-bedroom house, while up to USD 1,600.00 will get you a massive multi-bedroom modern villa or beautifully renovated, traditional-style Khmer house with lovely gardens and a swimming pool.
You need to be lucky enough to find an un-renovated traditional Khmer timber house on stilts for as little as USD 400-600 a month. However, these might not have air-conditioning facilities and will have very rustic kitchens, generally located downstairs and sometimes outside the house. For USD 600-800 a month, they will have air-conditioning, better kitchens and a nicer finish. If you are after a real bargain, you can sometimes find Cambodian owners renting out their first floor for around USD 250.00 and they will live downstairs. We hope this article helped throw light on the reader.