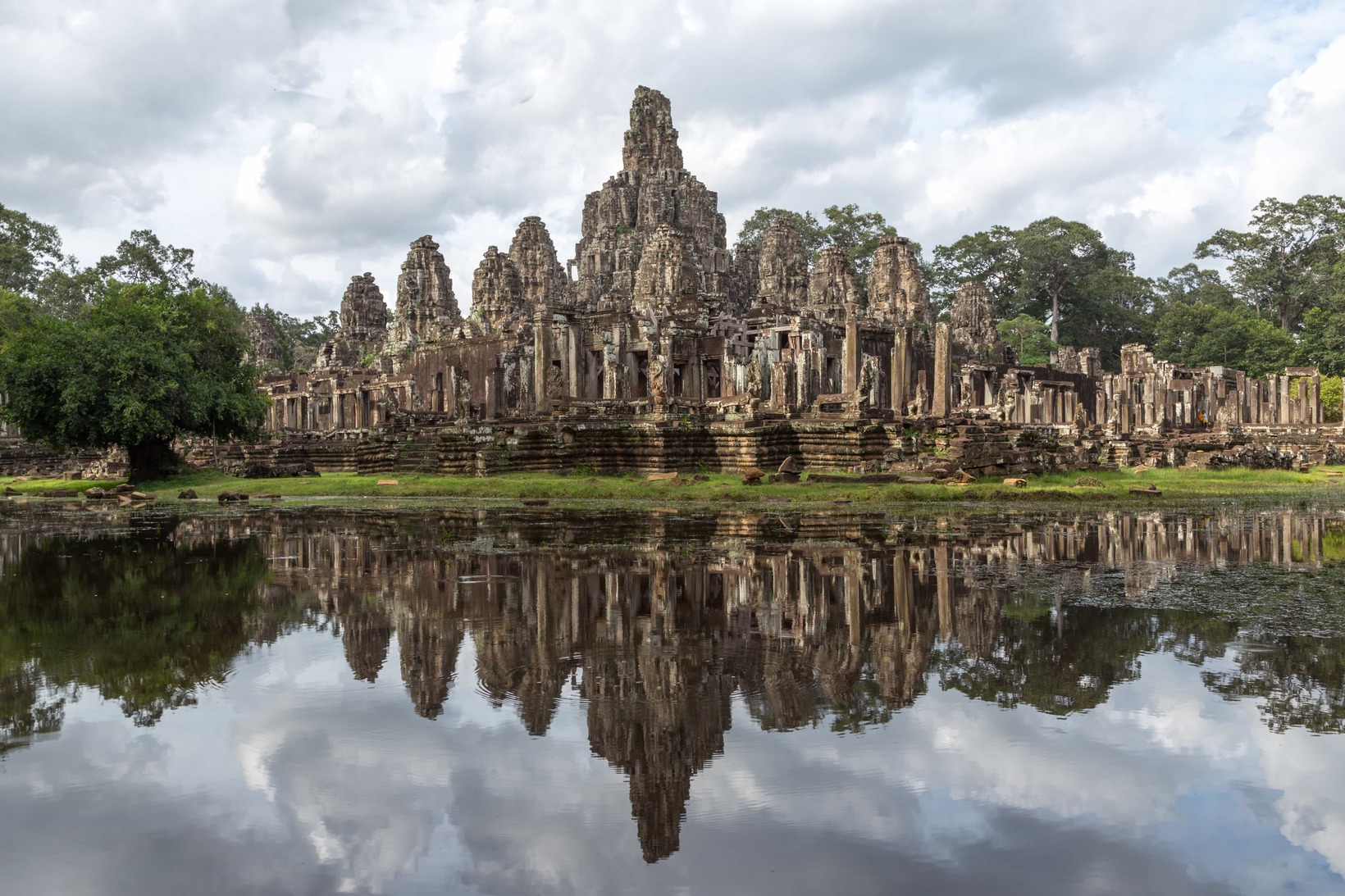 How To Plan Your Three Days Trip To Siem Reap
Siem Reap is one of the most beautiful places in the world. Located at the north western region of Cambodia, Siem Reap caters to a number of tourists all around the year. With its main economy being tourism, Siem Reap has a number of places which interests' tourists of all kinds and a three to four-day trip should be good enough to explore this place. Sometimes you might feel that this is also not enough. There are a number of beautiful resorts, with mouth watering places to eat, great clubs to party. It also has a strong cultural back ground as it has a number of famous temples, art museums, shows talking about the Khmer culture, etc.
There are several tours that you can take, to make the most of the time you spend in Siem Reap. Here is a small to do list that you can follow, to have a great trip with both your friends and family.
First things first, you need to book a good resort of your choice before hand, especially in the rush season. There are a number of a good and luxurious stay in Siem Reap like – Chez Moi Suite and Spa, Freedom Hotel, Huylin Angkor Boutique, etc. It is important to stay at a nice hotel to have a lavish trip. If you want to invest more in the activities, then there are various low budget hotel options available as well on the hand Vacation Rental via Airbnb or booking.com is also a great choice, do take a look and see what's they have to offered.
On the first day of your trip you can spend a good time with your family, by booking a tour to the Angkor Wat. Book a private tour if you are travelling in a group, and if you are traveling solo, book a tour open to everyone as it will help you meet new people. Try to book a tour, which provides you with bottled water, lunch and snacks, so that you do not feel low on energy at any time. Generally, such tours take you on a jeep, with a pick up and drop off services from your hotel, and while you are on the go, they provide an insight about the way in which people live in the town. Also, make sure that there is professional guide with you in the tour, to make the most of the time spent there. Such a tour takes up most of your day. Make sure to cover the Siem Reap National Museum near the temples as well.
After getting back to the hotel, and relaxing for a while, you can head towards enjoying the night life of the place. The first place to visit during the night should be The Pub Street. The pub street is long stretch of road where no cars are allowed after 5 PM. The tourists have to walk and can enjoy the weather with affordable draft beers. Running parallel to the pub street is the West Alley and The lane. They have a range of cafes, cocktail bars, restaurants and spa centers. The clubs and bars are open till 4 AM in the morning, which makes it even more fun.
After getting back from the Night Life, you can have a late morning rise, and enjoy a good meal in any of the famous restaurants in the town. The next place that you can visit is the newly opened Art-Box Museum at the Siem Reap. It displays one the great 3D art pieces in the world. A place where a number of 2D images feels like they are alive. It is a one of a kind place, and children love to visit this place. So if you have come on a tour with your child, this is a must visit place for you.
After spending a good time at the Art-Box, you can visit the famous night market of the Siem Reap. There are a number of shops put up by the locals, and you can get the things that you like at the best prices if your bargaining skills are good. You can also find a number of souvenirs in the night market of Siem Reap. Once you are done with it, you can again visit the night life places of Siem Reap and enjoy in great clubs and bars and enjoy all night.
If you are a person who likes doing activities on a trip, you have many things to do in Siem Reap. You can enjoy a country side bike ride and be entertained by kayaking in the freshwater lakes of Southeast Asia. There are floating villages, where you can spend a good time with the local farmers, and have the best local cuisines. If you are not interested in adventure activities you can spend your day exploring the Phnom Kulen National Park, and know more about the Khmer Culture. You can enjoy the famous waterfalls there and enjoy a good amount of your day there with your family.
On the last night of your Siem Reap vacation, you can take a break from late night parties and enjoy a good Broadway show at the Rosana Broadway. Rosana Broadway is different from the most of the night life places of Siem Reap. It is a place where professionally trained cabaret dancers showcase their talent in theatres. If you like theatre performances, other shows like Smile of Angkor can also be experienced.
There are certain things that you should always keep in mind when you are traveling to Siem Reap. It is a place full of beautiful man-made architecture along with natural beauty spots. Therefore if you want to preserve the memories for a life time, having a camera at all times is a must. People over there, think strongly about their culture. While visiting any temples, museums, etc, it should be kept in mind that revealing clothes of any kind for both men and women are not allowed in the area. If you do not want to travel in private cars and use local modes of transports, then traveling via Tuk Tuk is most cost effective method of traveling around the town.
It has places which interest all age groups, and all kinds of people. Therefore, while planning your trip to Siem Reap, make sure that you have done a complete research work of the things that you want to do in the trip, and make as many bookings as you can before hand.