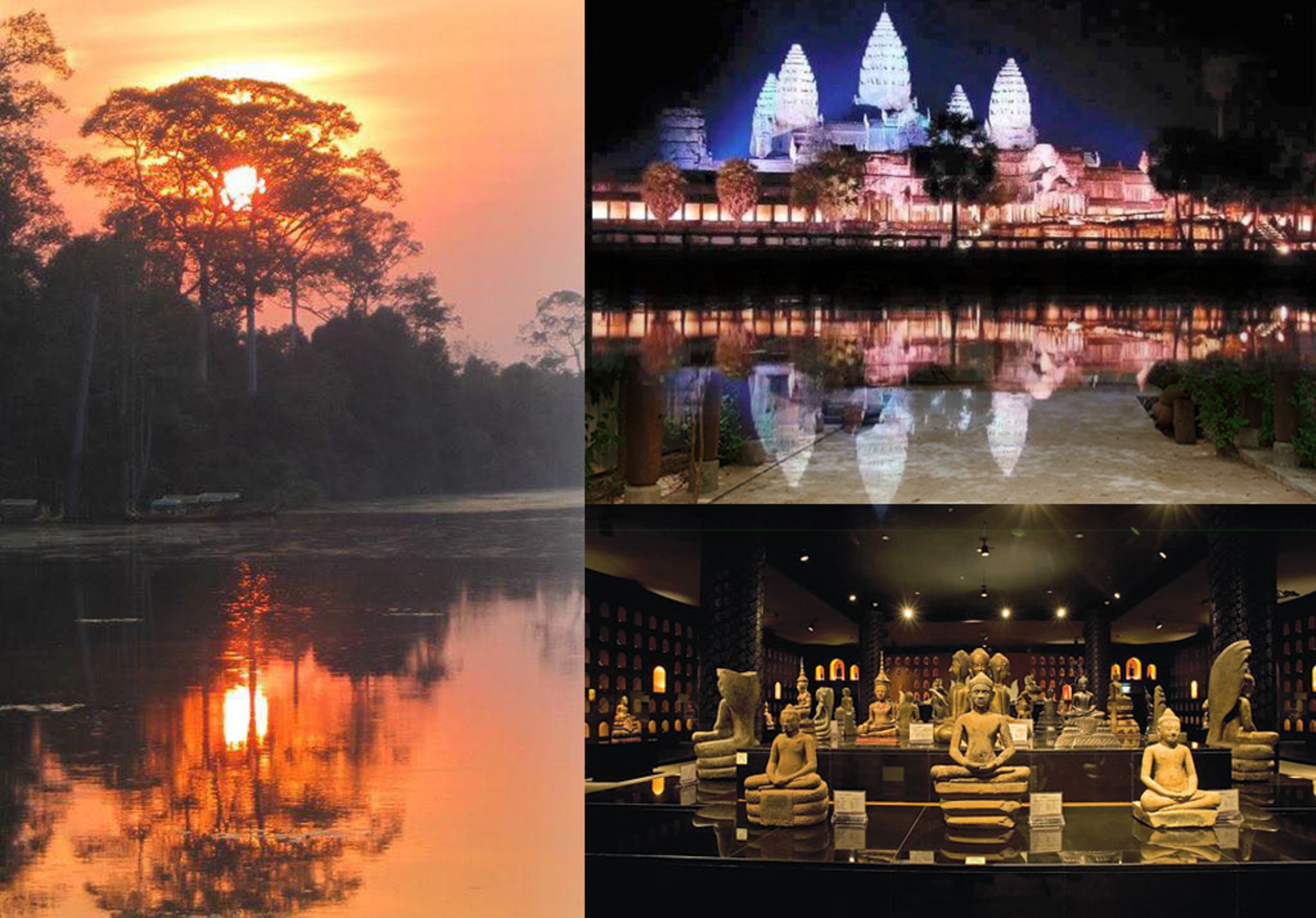 The Best Travel in Siem Reap Angkor Wat
If you're interested in booking a relaxing vacation to a destination which boasts natural beauty, friend locals and a rich culture and history, it's well worth visiting Siem Reap. If you're curious, simply continue reading to discover five of Siem Reap's most popular tourist attractions:
Angkor Wat Temple
Angkor Wat is a majestic temple which was constructed in the 12th century and has appeared in numerous films. An example of which is "Lara Croft: Tomb Raider", which starred Angelina Jolie.
Angkor Wat is one of Cambodia's most popular tourist attractions and currently holds the title of being the largest religious monument in the world. If you take the time to explore Angkor Wat, you'll get to explore stunning courtyards and view ornate stone statues.
For a bird's eye view, why not book a hot air balloon ride over Angkor Wat? Alternatively, helicopter tours and bicycle tours are also available.
Angkor National Museum
If you're interested in learning about the history of the Khmer Empire, it's well worth visiting the Angkor National Museum. The museum is split up into 8 exhibits, each of which houses art work and artifacts from a different era in Cambodia's history.
Cambodia Landmine Museum
Did you know that there are potentially up to 5,000,000 landmines in Cambodia, which have yet to be unearthed? By visiting the Cambodia Landmine Museum you'll learn about the history behind Cambodia's landmines. Which are a result of three decades of war.
You'll also learn about how explosive landmines have affected Cambodians. As an example, were you aware that Cambodia is home to 40,000 amputees, who lost a limb as a result of a landmine? If you're tempted the entrance fee to this incredible museum is only five US dollars.
The Spa by LOTUS BLANC
After several days spent exploring Siem Reap's temples and museums, you may be interested in a bit of pampering at a world class day spa. Examples of some of the luxurious treatments on offer include the traditional Khmer herbal body wrap, the refreshing lemon body scrub, the deep tissue therapy and the stress relief scalp massage.
No matter which treatment you opt for, you'll leave the Spa by LOTUS BLANC, feeling rejuvenated.
Angkor Village Apsara Theater
After a day spent sight seeing, why not treat yourself to a traditional cultural show at Angkor Village Apsara Theater. As you'll be spell bound by the talent of the performers and the beautiful costumes which are on display.
Better yet, whilst you watch your chosen performance, you'll get to enjoy a Cambodian meal, that is sure to tantalize your taste buds.
If you're sold on the idea of exploring Siem Reap's spectacular temples and learning about Khmer culture at Siem Reap's museums, it's well worth visiting Vacation Rental Siem Reap, to book a modern vacation rental. That will feel like you very own home away from home. Simply visit the link posted for full terms and conditions. After all why stay in a generic hotel, when you can book a private vacation rental?