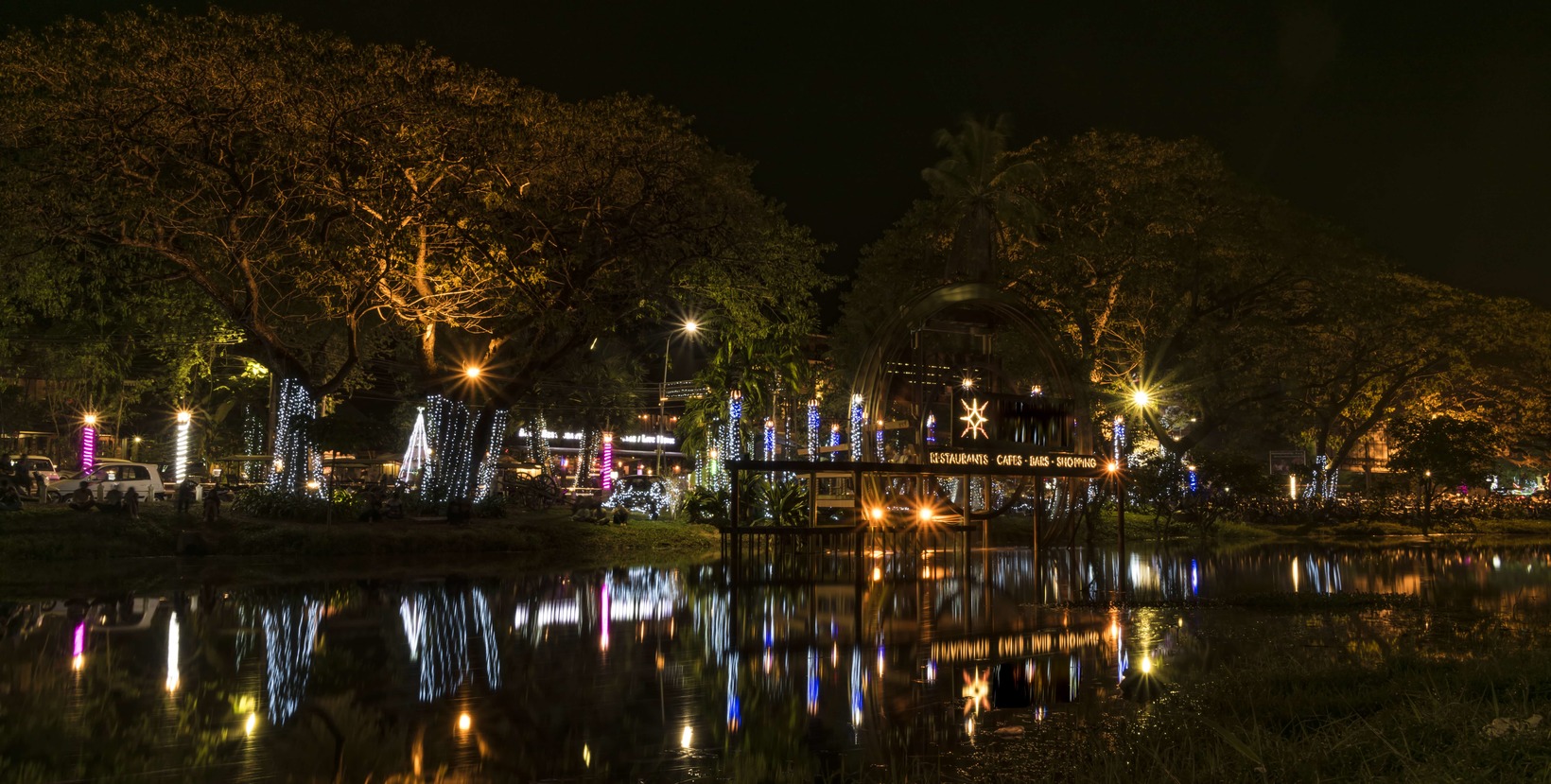 Siem Reap, Top 10 Attractions Of It's Nightlife!
It is true that Siem Reap is a place of temples and an example of the great Angkor culture, but when it comes to the night life, it is nothing less than an adult Disney land. Siem Reap, Cambodia is a great tourist's destination and thus has a variety of entertainment areas for people who visit the city. It has a number of pubs, restaurants, lounges, clubs, etc. to end the day of the tourists in a high.
Few of the great places to explore while visiting Siem Reap at night are as follows –
1. Hard Rock Cafe
The Hard Rock Café is one of the most famous franchisee's in Siem Reap. It is at a walking distance from the Siem Reap night life area, the famous Angkor Temples and the Siem Reap Art Centers, located at an old style colonial building. The two-story café has a vast number of seating with both an indoor and an outdoor terrace area with a happy hour from 4:00 PM to 7:00 PM. They keep having live music concerts and special holiday drinks. Such activities makes this place a consumer favorite.
2. Asana Bar
The Asana bar is located at the pub street itself. It is made in a wooden house and people can enjoy the chills sitting in the garden as well. On the first Friday of every month, musical nights are help from 7:00 PM to 10:00 PM. It also believes in sharing the culture of the Khmer's and thus hosts events which talk about making Khmer Cocktails. If you are in the city, and want to know more about alcohol, this is a must visit place for you.
3. FCC Angkor
Siem Reap being a tourist destination has a number of hotels. The hotels of Siem Reap have amazing bars like FCC Angkor. This bar is located in the FCC Angkor Boutique Hotel. It has an open poolside area which serves great cocktails and an amazing variety of Asian food. If you are a food lover, who enjoys a cool breeze while eating, then this is a good place to visit for you. They have happy hours from 7:00 PM to 9:00 PM, to make your visit pocket friendly.
4. Elephant Bar
The Elephant Baris one of its kind bar in Siem Reap with a great architecture and fascinating decoration of huge elephants all around the place. It is located at the Raffles Grand Hotel D'Angkor and has a higher pocket pinch than others in that area. It is classy, cool and cozy. A good place to take a date as well.
5. Picasso Bar
The Picasso Bar is located at the West Alley, which is about two minutes away from the main pub street. It offers a wide range of cocktails, and has a very young crowd. At this place, you can easily interact and get friendly with other tourists. There is a special amicable vibe all around the place. It is affordable and a lot of people visit this bar, locals as well as tourists.
6. Beaches
This is located in the Wat Bo Road and is open till midnight. It has the look and feel of sitting in a beach with sand on the outside and even on the floor. It feels good to have a beach-y experience when you expect it the least. You can also enjoy free Wi-Fi, while sipping a glass of a yummy cocktail at the Beaches.
7. Laundry Bar
If you have become friends with a local in Siem Reap, then one place he is sure to take you is the Laundry Bar. Not many people know about this place. It is a young place, with a vast and incredible music collection. You can chill here and play a game of pool and understand the people of Siem Reap better and this place has more of locals than tourists. They play good music at a volume good enough, for people to be audible when they talk.
8. Rosana Broadway
Rosana Broadway is different from the other night life places of Siem Reap. It is a place where people display showcase their talent in theatres. There are people who are beautifully dressed and conduct cabaret shows. The performers are professionally trained, and tourists are sure to have a different experience in the Rosana Broadway. There is an in house Chinese and Thai restaurant as well, where you can have a great time as well. It is located at the national highway 6A in Siem Reap.
9. Smile of Angkor
Smile of Angkor is one of the best shows that you can see in Siem Reap. If you want to know about the culture of Siem Reap and the Khmer's, and you are too lazy, or you do not have the time to visit all the temples, etc. all you need to do watch this show. In the form of theatre, this show explains about the rise, peak, fall and everything about the culture of this place. If you are in town, this show is a must visit for you. It is advisable to book the tickets in advance, as the show is almost always full.
10. Mickey's Night Bar
This is definitely one of the busiest Night Bar's as it is famous amongst both the locals and the tourist's. It has very affordable cocktails, wines, etc. It also serves draft beer and has happy hours from 6:00 PM to 10:00 PM.
There are several more places to visit in Siem Reap during night time. You can enjoy many lively bars, cocktail lounges, International restaurants and vibrant clubs at all price ranges. You have a great time with your family in the morning and with friends in the evening. It is a perfect tourist destination.