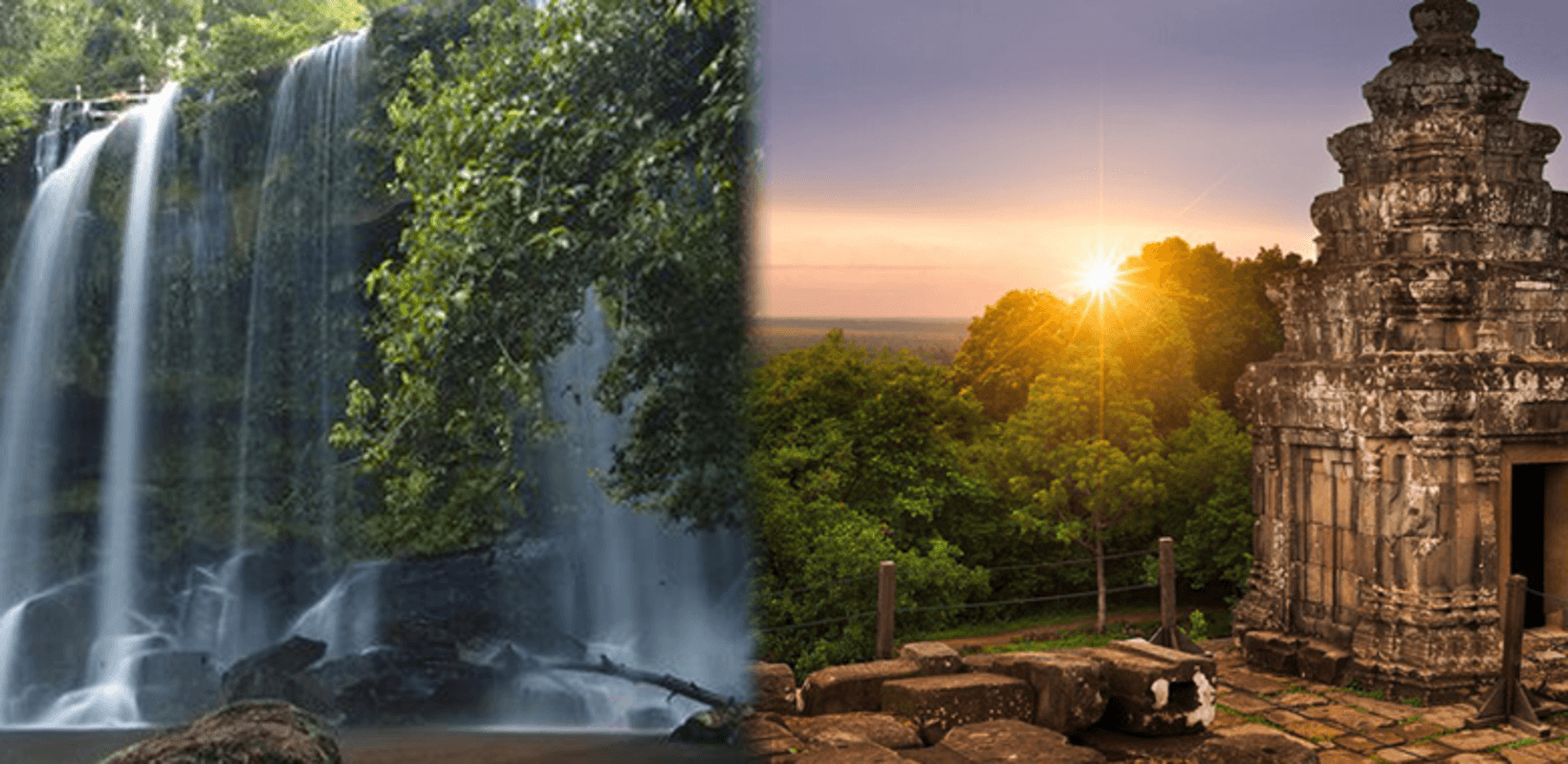 Siem Reap Tour Packages
Cambodia is rated among the top tourist destinations in the world and you can make a visit to this place special with Siem Reap Tour Packages. In terms of accommodations in Cambodia we are a one stop solution for your needs. We will provide you with a tailor made Siem Reap holiday that epitomizes commitment along with excitement at an optimal level.
Direct booking for Angkor vacation, a Siem Reap holiday where the biggest and prominent religious wonders in Cambodia are some of the focal points on offer. All around the world tourists have a great time when they are in our company. The finest of properties are provided where the tourists feel that it is an experience to cherish. Siem Reap Vacation Rentals in the bracket of $60 to $300 range are provided, for tourists who would like to explore the length along with the breadth of the country and this relates to religious wonders. When you tie up with us, vacations are a replica of luxury along with comfort at an unprecedented level.
It promises to be a vacation home from home, as the services on offer are one of its kind in terms of hospitality which our peers may find it hard to match.
Packages on offer
Sunrise tour- spread over half a day. You can choose any one from Bayon, Angkor Wat or Ta Prohm temple. The services include, pick up and drop in at your residence, an English speaking guide and cold water along with towels. The services do not include temple pass and you would need to be ready at 4:30 am to avail the service
Tour of Kulen Mountain Waterfall it positions itself at a distance of 50 km from the Siem Reap town, it is a religious temple in Cambodia for Hindus and Buddhists. The attractions are reclining Buddha, Holy waterfall, tropical forest along with river of one thousand linga. In terms of services, transportation pick up along with drop in at residence is provided , temple pass and English speak guide is included in the package It does not include lunch and to avail this service you need to be ready at 8:00 am in the morning.
Floating village – a half a day tour. A trip to floating village is a welcome break from temple hopping and gives you an insight into floating market along with local fishing village. Services includes entrance fees, transportation pick up and drop in at your residence along with the presence of an English speaking guide.
Terms and conditions
If you have made up your mind, on spending your vacation in Cambodia, then you can opt for Siem Reap Tour Packages. Now you can enjoy your vacation time with wonderful accommodations on offer. You can directly book for an Angkor vacation, Your vacation is bound to be a memorable affair as the best in the business is provided to you. But before you enrol with us, do read the terms along with conditions on offer, so that there is no form of discrepancy in future.