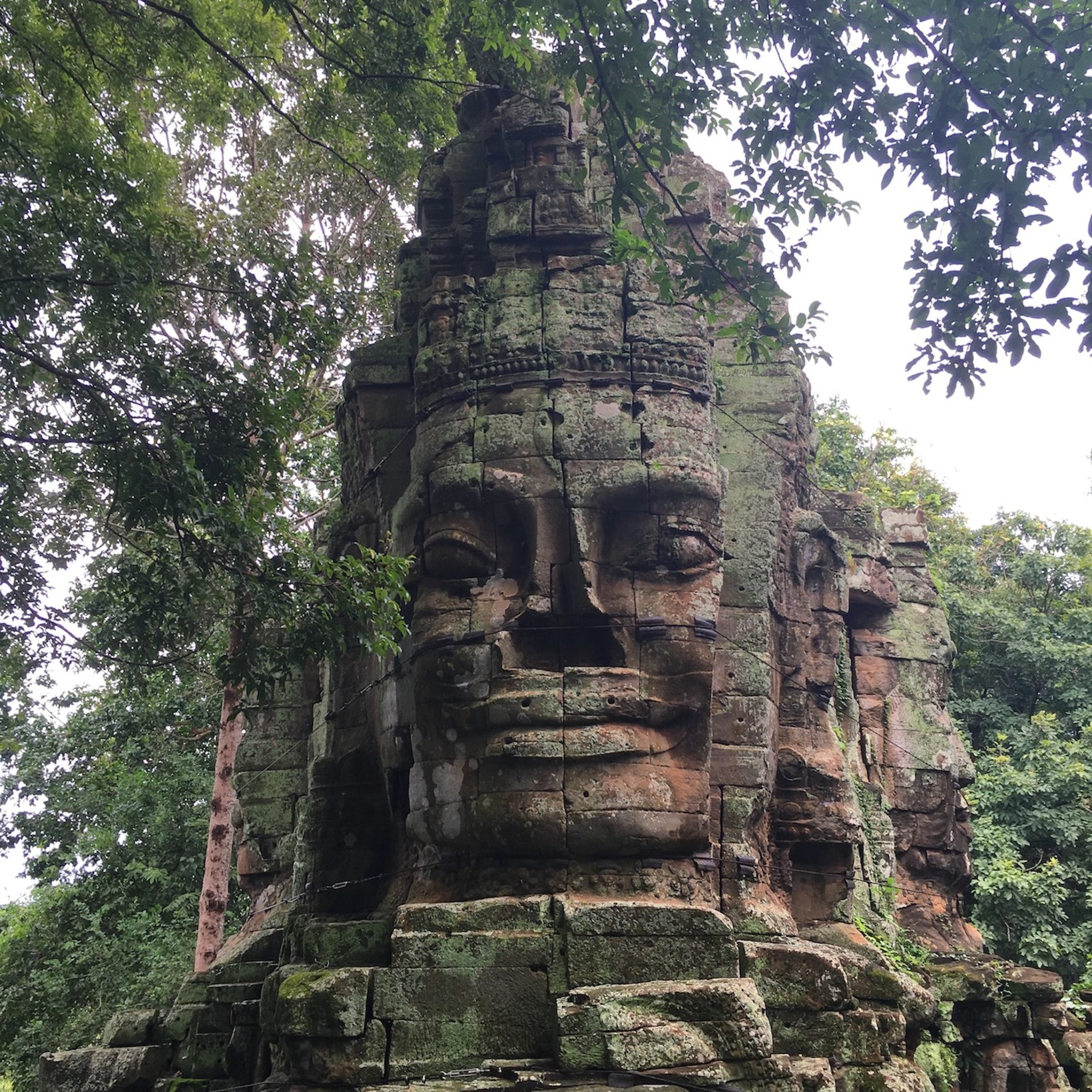 Siem Reap - Your Next Vacation Trips
Are you not sure of the right place to visit for your next vacation? Here we would provide some reasons why Siem Reap is an astonishing place for you to visit for your next vacation.
Why Siem Reap?
Although Siem Reap is known to be a popular destination for lovers going on honeymoon and people, have been maintaining that distinction for an extended period and is gradually growing to become family oriented and is geared towards both sophisticated and adventure loving travelers. Don't misunderstand me, and this city is a fantastic place to visit and a popular honeymoon destination, it's just that most of the people that chose Siem Reap for vacation prefer taking their whole family to this city.
Below are places where you can visit which will make your visit to Siem Reap amazing;
1. The Natural Beauty
This town has once been voted as the top destination for tourist around the world, and it has a lot more than just the fantastic Angkor Wat ruins. Several millions of tourists visit this town to experience the grandeur of the temple, but after seeing the temple, you can likewise explore the natural beauty of the environment.
One of the notable highlights of your visit to Siem Reap is a trip out on floating villages which is about an hour drive from Siem Reap town; this is a tiny village of Kampong Phluk of the Great Tonle Sap, in the southern Asia's largest freshwater lake. When going there, you will pass through an authentic Cambodian village where you will come across wooden houses that are built on sturdy stilts to avoid getting soaked by the flooding and gain an insight into the submerged forest and also the lakeside village life.
Another one is the Chreay District that is located a few minutes away from the city center and spread an afternoon at the Boeng Peariang Bird Sanctuary. It is a lovely place for those who love wildlife adventures and those who wish to experience the fantastic wildlife in Cambodia. The site is formally a hunting ground but later turned to bird reserve and now serves as the home of about 170 species of endangered water birds. The bird watching experience always starts with an introduction to an avian sanctuary and a walk through the village of Chreay. Tourist can then board a boat around the lake to see other rare species of water birds where they are roaming freely around their natural habitat.
2. Great Attractions
Apart from the unique landscape, which is found in Siem Reap, most visitors and locals enjoy the best attractions that are found everywhere, and some are unique! There are some rare attractions here that people who are hard to please would discover unusual because of their uniqueness.
Most of the attractions that I would personally suggest include:
I. Phare Ponleu Selpak
Cambodia's lauded circus, Phare Ponleu Selpak, is a fantastic place, which combines music, dance, acrobatics, circus slapstick, and many other performance arts, and it is for a useful purpose. This contemporary circus is similar in style to Canada's famous Cirque du Soleil, and a story is usually weaved through the performance, combining drama and comedy together into one show.
Everyone that performs Phare are graduates from the Phare Ponleu Selpak Performing Arts School in Battambang; this school helps disadvantaged youth by training them different forms of arts. This lively and colorful spectacle combines more traditional circus skills with a thoroughly contemporary twist that likewise packs in elements of classical Khmer cultural music and dance. It is a different night where everything is put in place to enchant the children as well as the adult, and the performances are held under a big-top nighty.
II. Landmine Museum
The long years of war which took place during the late 20th century continued to scar Cambodia with the horrifying toll of landmines. It is said that there are about five million landmines that are still buried in the countryside; they are left there by the Khmer Rouge forces, the Cambodian government, and the Vietnamese forces. Cambodians are still suffering the effects today because averages of 15 people who are land miners get injured every month.
The landmine museum is located at about 25 kilometer north of Siem Reap; this is an excellent and informative job of highlighting the ongoing scourge of landmines in Cambodia and the work being done to de-mine the whole country. The local man Aki Ra, who has contributed a lot to the demining effort, set this up. Most of the visitors that visit this area were amazed, and tourist would find this place very attractive.
This place is the Southeast Asia's largest butterfly enclosure and also serves as home to thousands of endemic butterfly species that fly freely around a large, enclosed tropical garden brimming with lush foliage and many tropical flowers. When you visit this butterfly center, you'll have a natural diversion from the entire temple hopping, especially for families that come along with a young botanist. And also admiring the amazing kaleidoscope of colors from a number of various butterflies within the garden, you can likewise see the entire life cycle of a butterfly right from the pupa stage. Around 25 kilometers north of Siem Reap, the center is close to Cambodia Landmine Museum, and the combination of two in the morning or afternoon trip is a fantastic idea if you are the type that is suffering from temple fatigue.
IV. Flight of the Gibbon
Within the Angkor Park area, the Flight of the Gibbon zip-line tour, which likewise runs two zip line tours in Thailand, offers about ten zip lines, which cross over a jungle canopy within a duration of two hours. There are four hanging sky-bridges along the way and a 50-meter abseil that will calm those people with the adrenalin rush, and 21 platform stations. There are also several opportunities, which can be learned regarding the environment of the jungle, the fauna, flora, edible plants, tarantula house as well as wild orchids. There is a likelihood that you will also spot gibbons in the jungle environment because some have been released back into the jungle.
The diversity of beauty, which can be found all around Siem Reap has been mentioned above, and this is the main reason why a visit to Siem Reap should be included in your to-do-list. Whenever you visit this beautiful place, you'll definitely enjoy the trip and you'll realize what you've been missing for a long time.