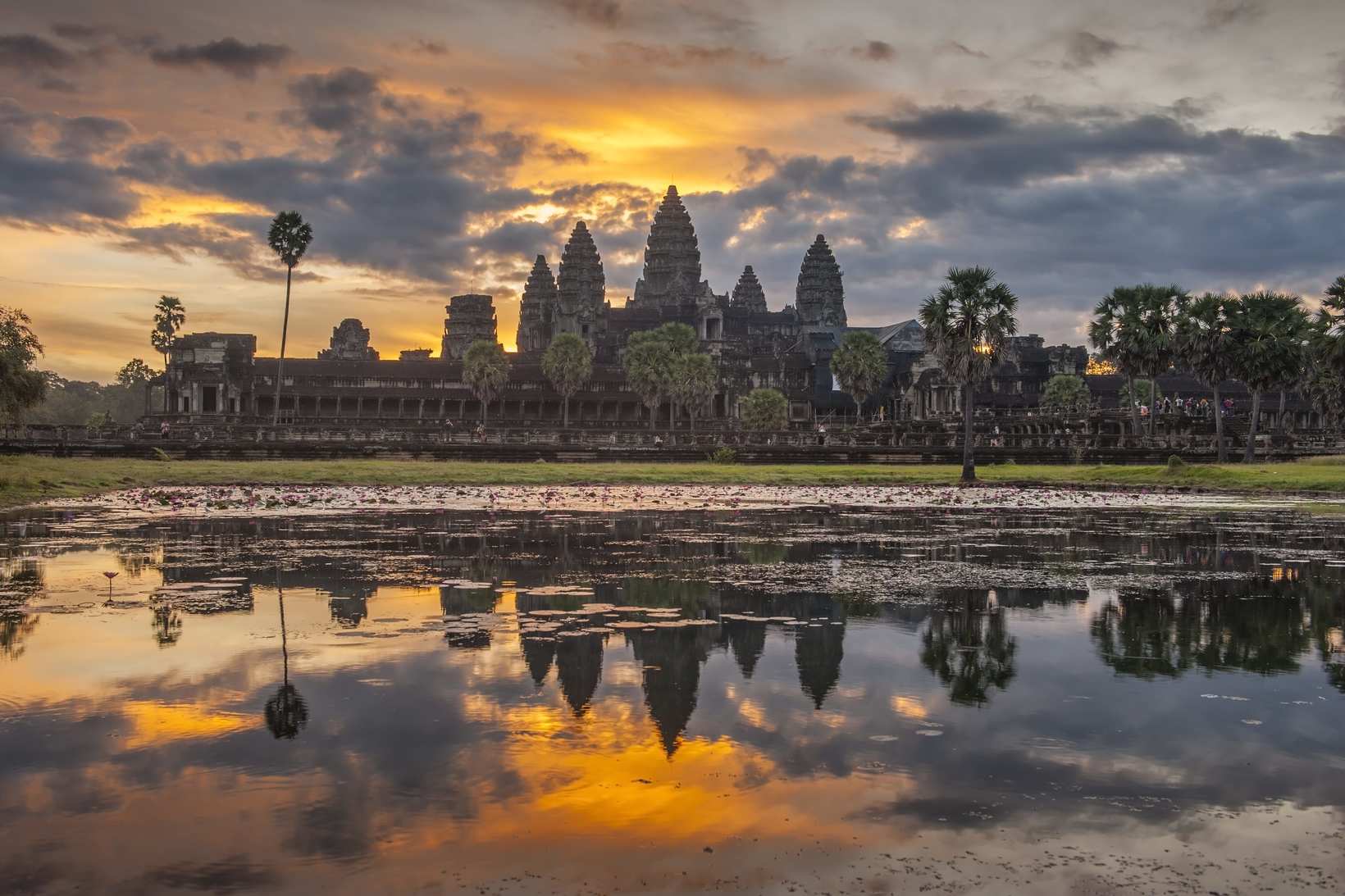 The Best Villas to Reside in Siem Reap
There is no doubt that Siem Reap is the best destination and an archaeological home to hundreds of temples. It's exciting adventures and friendly vibes attracts over six thousand visitors daily and explains why the place has mushroomed hotels and comfort zones. Below are some of the atmospheres soaking villas that one should add in the next travel schedule.
1. Villa Amalia
It is privately operated by a Cambodian Angkor family made up of three generations and offers 7 private villas in Siem Reap. It is 250m away from the old market and the lively pub street. It has special features like a tropical garden and an outdoor pool and a' la Carte restaurant and is decorated in the lobby using the Cambodian carved stones. The villas have well designed sitting arrangement with special features like air conditioning, flat screen cable TV and DVD players. The private and spacious bathrooms provide free bathrobes, toiletries and a hairdryer.
Free services like airport pick up, along with free parking are also provided. It runs a 24-hour reception and can help with tour arrangement, ticketing and luggage storage services. According to individual reviews, this is the visitor's favorite place in Siem Reap. The most popular facilities are free Wi-Fi, airport shuttle, non- smoking rooms, restaurant, room service, BBQ facilities, bar and best couple's place- with 8.6 rating for two person stays. Its closest landmarks are king's road Angkor 500m away, Wat Bo Temple that is 550m away and Angkor Trade Centre 600 m among others.
In summary, it has:
Professional and hospitable staff who are extremely helpful and customer friendly,
Serene environments with paradise –like gardens,
Chinese, Thai, Portuguese, Khmer , French and English languages are spoken
Well kept property, decent pools, independent and quiet rooms with sit-out, Comfortable furniture, proximity to the pub street and night and night market.
2. Image d' Angkor Boutique Villa
The villa's accommodation has a dining and seating area with a flat screen TV, a refrigerator, a minibar and also a kettle. It also comes with a private bathroom with bathrobes and slippers in each unit. Provided also are towels and bath linens.
It is 2.9 km away from the Pub Street, and 5km from Angkor Wat restaurant. The property has free Wi-Fi featured everywhere. Siem reap – Angkor international airport which is 5km from the property is the nearest airport.
They have 24-hour front desk to assist guests with tour arrangements, concierge and ticketing services. The property has a good rating for the best value in the town with guests getting more for their money compared to other villas in the city.
The most popular facilities are free Wi-Fi, free airport shuttle, non-smoking rooms, restaurants, free parking, room service and bars. Other special services are cleanliness, comfort, hospitable staff and great value for customer's money.
3. La Palmaraie D' Angkor
It is 5-minute drive from Angkor golf course and 15- minute drive from Angkor temple complex. It offers accommodation with private balconies and outdoor swimming pool. The rooms have private bathroom facilities and are air conditioned. TV with DVD/CD player and a minibar are also available in all rooms. Facilities for making tea and coffee are also available. There are sun loungers located around the swimming pool where guests can rest. The property has a good rating with best facilities being: Free parking, free airport shuttle, outdoor pool, family rooms, spa and wellness centre, non-smoking rooms, bar, and good couples-with 9.7 rating for two-person stays.
The best services are quality breakfast, professional and hospitable staff, cleanliness and free Wi-Fi among others.
4. Shadow Angkor villa
Its located 600m away from the pub street and 350m away from Wat Preah Prom Roth. Other surroundings include the Angkor National Museum which is 15 km away and Angkor Wat Temple which is 7.2 km drive. It provides contemporary –styled accommodation in the center of Siem Reap. It has free Wi-Fi throughout the property, an indoor swimming pool and an in house restaurant. Most Of its rooms are air conditioned featuring large windows and private balcony. The facilities for tea and coffee are made available. Private bathrooms with free toiletries are also in line. They have 24- hour front desk to assist visitors in making arrangements regarding transport, rental, massages, and laundry and tour services. In the in-house restaurant, the authentic Cambodian cuisine and room services are available upon request.
The Cambodian cultural village, the Tonle Sap lake and Siem Reap International Airport create a beautiful scenery where the visitors can visit. The property offers free pickup from the airport or bus station.
Unlike others, daily maid service is provided among other facilities. The language used makes the place more than home.
5. Java Wooden Villa and Restaurant
They offer an outdoor pool and spa centre and guests can meals at the indoor house restaurant. Its located 2.3 km from Angkor night market and 2.6 km from the vibrant pub street. Siem Reap International Airport, which is 5km away, is the nearest airport. Complimentary services like pick up services from the airport, bus/ boat station and shuttle services to the city centre are also provided.
They provide excellent accommodation services where the rooms are air conditioned, and have a flat screen TV with satellite channels. Free private parking, towels and bed linens are also provided.
24-hour front desk is made available for the guests to assist in matters relating to currency exchange, tour arrangements, and concierge and ticketing services. To improve the clients satisfaction, complimentary bicycles are offered to guests who wish o explore the surrounding. Playground for children is also made available in the residence. They offer all kinds of facilities as long as leisure and business are concerned.
6. Melbourne Residence – Vacation Rental Siem Reap
They offered stunning 40 plus identical Villas ranging from Private Pool to Shared swimming pool built within a private compound 24/7 security in place; safe and secure secluding from the noises and overcrowded touristy, perfect for family and business people alike. Guests can enjoy the vast private public area in the compounds as well as enjoying the home cook meals or try out the local family own restaurant which usually serve during lunch and dinner located within the private compound itself.
Melbourne Residence – Vacation Rental Siem Reap is located about 3 km from Lucky Supermarket and 3.5 km from the overcrowded touristy Pub Street. Vacation Rental Siem Reap also provides services such as airport transfer, transportation rental; organizing Siem Reap package tours to hiring profession temple Siem Reap guide to suit traveller needs.
Each villa consisting of 3 bedrooms and 4 bathrooms, two living rooms and a fully functional kitchen ensuring guests stay a fell like home away from home. They provide excellent accommodation services where the each room is air-conditioned, flat screen LED TV, family size refrigerator, free Wi-Fi, safety kits and laundry room equipped with washer. Free private parking, towels and bed linens are also provided.
Conclusively, Siem Reap is home for wide spectrum of activities spanning from social to cultural activities like sports. To derive this wonderful experience, make visiting arrangements to one of their best villas where customers are the priority and business of the day.