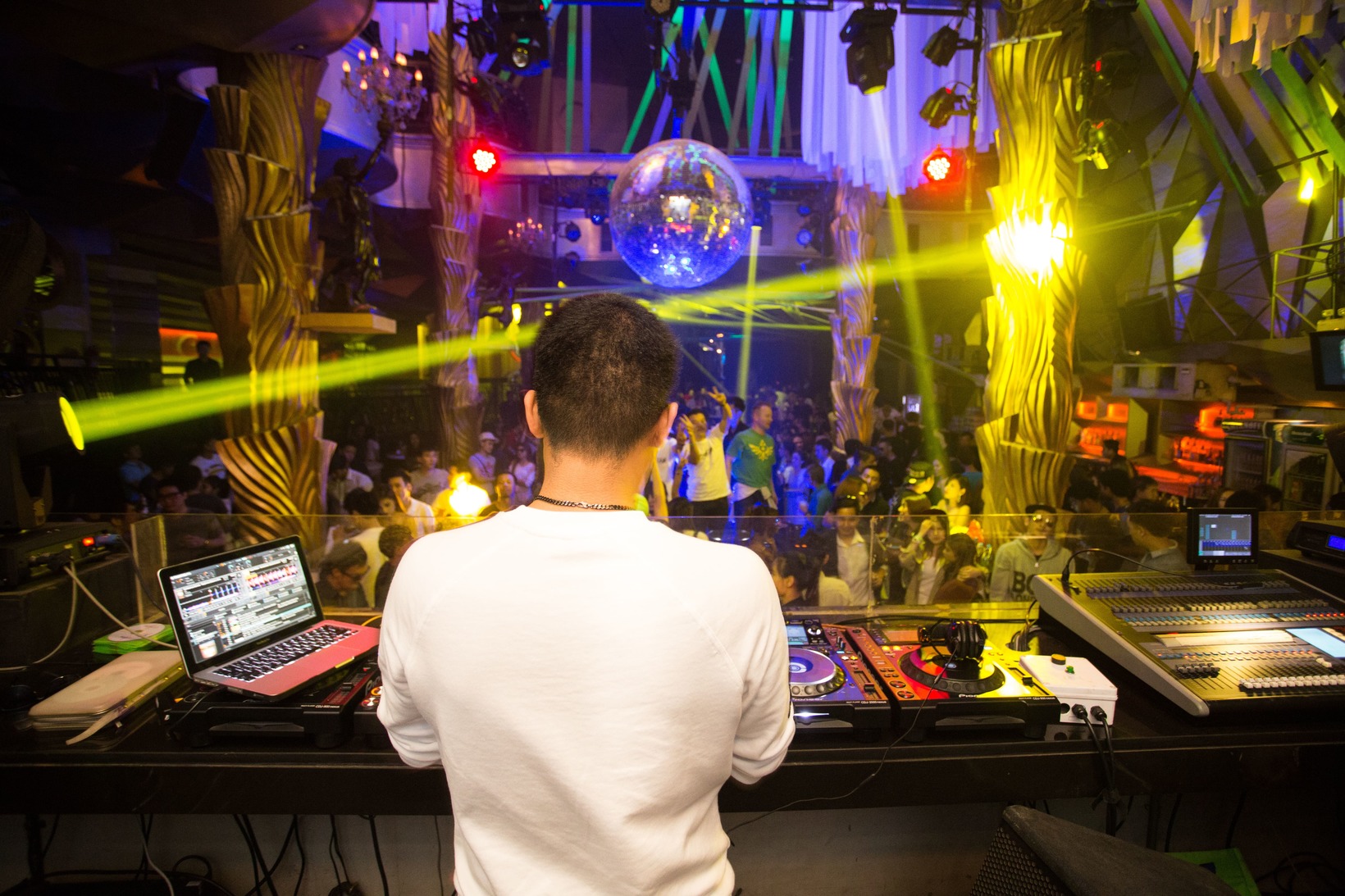 Top 10 Best Nightlife Spots In Siem Reap
There are many nightlife spots in Siem Reap but most of these spots are located on Pub Street.
Pub Street is a popular and vibrant area filled with many massage parlors, international restaurants, bars, and boutiques. For tourists or locals who are looking for a place to relax and enjoy what Siem Reap has to offer at night.
Here are 10 best nightlife spots for you;
1. Pub Street
Pub Street is the hub of Siem Reap's nightlife, where you can find a lot of bars, pubs, restaurants, and nightclubs that are affordable. Pub Street is just a five-minute walk from Angkor Night Market, this street is very popular amongst budget-conscious travelers looking to party in Siem Reap.
Vehicles are not allowed on the whole street from 17:00 onwards which makes it safe for all tourists to explore on foot. At Pub Street, you can find different local, Asian and European cuisine, imported beers and cocktails. The imported beers and cocktails are affordable, they cost as low as US$0.50 and US$1.50 respectively. Pub Street is a must-visit for any first-timer in Siem Reap and it stays open throughout the day and late into the night.
Location: Angkor Night Market, Siem Reap
2. Miss Wong Cocktail Bar
Miss Wong Cocktail Bar is an elegant nightlife destination in Siem Reap that is located just outside Pub Street. It is famous for its wide range of cocktails with an Asian twist, infused gins, and imported beers.
This bar features black lacquer screens, colorful paper lanterns, tasteful antiques and comfortable leather booths while instrumental music plays unobtrusively in the background.
The prices of the cocktails at this bar range from US$4.50 to US$5. Notable cocktails at this bar include China White (Jasmine tea syrup, lychees, Tanqueray gin and Cinzano Bianco), Indochine Martini (vodka, pineapple juice, and ginger cognac liqueur), and Miss Wong Punch, served tall with a soda float.
Opening Hours: Daily 18:00 - Late
Location: The Lane, Pub Street, Siem Reap
3. Elephant Bar at Raffles Grand Hotel d'Angkor
Elephant Bar at Raffles Grand Hotel dAngkor is one of the best nightlife venues in Siem Reap. This bar was opened in the 1960 and it features dark wood furnishing, 1930s colonial architecture, potted plants and leather sofas.
The bar offers a wide range of drinks such as cognacs, bourbon, martinis cocktails and single malt whiskeys to beers champagne. If you love cocktails, why not try Airavata.
Opening Hours: Daily 16:00 – 24:00
Location: 1 Vithei Charles de Gaulle, Khum Svay Dang Kum, Siem Reap
4. Asana Bar
Asana Bar is set in a wooden house on stilts just off The Lane at Pub Street. It serves Khmer-style cocktails and snacks until late. The upstairs lounge of this bar features daybeds, hammocks, and beanbags where visitors can enjoy their drinks.
They can also go over to the warm garden area to enjoy their drinks. Asana Bar holds classes for Khmer cocktails making every day for $15 per person, where you can learn how to make its signature concoctions and mix your personal cocktail.
Opening Hours: Daily 11:00 – 02:00
Address: Street 7, off The Lane, Siem Reap
5. FCC Angkor
FCC Angkor at FCC Angkor Boutique Hotel Siem Reap is set in a colonial-style building and it features a full-service bar, terrace, and pool-side dining sections. This classy bar and restaurant serves an extensive range of Khmer, Asian and International fare during the day and different wines, beers, and cocktails at night.
Opening Hours: Daily 06:00 – 24:00
Location: Pokambor Avenue, Siem Reap
6. Mezze Lounge & Nightclub
Mezze Lounge & Nightclub is located on Street 11, Pub Street and it attracts many party-loving clienteles of locals, expats, and tourists with its great entertainment. Mezze Lounge & Nightclub serves affordable spirits, beers, wines, and liquor to its clientele. Clientele can also enjoy a good selection of Lebanese tapas such as tabbouleh, shawarma and chicken wings.
Opening Hours: Daily 18:00 – 02:30
Location: #13A, 1st Floor, Street 11, Pub Street, Siem Reap
7. Temple Bar
Temple Bar is a two-story bar located within Pub Street. This bar is perfect for budget-conscious tourists who want to watch traditional Apsara dance shows, enjoy strong booze, catch the latest sports matches and play pool games at affordable prices. The upstairs features full-service bar, plush beanbags and neon lighting for a great night out. The downstairs of Temple Bar features flat screen TVs, leather booths, and pool tables.
Opening Hours: Daily 10:00 - 04:00
Location: Street 8, Pub Street, Siem Reap
8. Picasso Bar
Picasso Bar is a perfect for anyone who wants to meet people and make friends with friendly expats. A dozen bar stools surround the compact, barrel-vaulted bar section while drinks specials are scribbled on suspended blackboards. With drinks priced at US$1.50 onwards, you get to enjoy two-for-one promos for Singha beers, cocktails, martinis, and sangrias from 17:00 until 21:00.
The popular drinks served in this bar include chocolate cake (Frangelico, vodka, sugared lime wedge), B53 (Kahlua, Bailey's and absinthe) and Thong Slap (US$4). This bar is just a two-minute walk from Pub Street.
Opening Hours: Daily 17:00 – Late
Location: Alley West, Pub Street, Siem Reap
9. Angkor What? Bar
Angkor What? bar started in 1998 and it's regarded as the first bar in Pub Street. This bar attracts many clienteles that include locals and tourists. It standouts amongst other bars in Siem Reap because of its large signage that reads 'Promoting Irresponsible Drinking Since 1998', raucous pop hits, black walls filled with neon-colored graffiti by previous patrons and dance tunes. This bar offers different beers, cocktails, and shots at affordable prices. You also get a free T-shirt when you order two buckets of whiskey.
Opening Hours: Daily 15:00 – 04:00
Location: Pub Street, Siem Reap
10. Soul Train Reggae Bar
Soul Train Reggae Bar is located on Pub Street and it's relatively new to the bar scene. This bar has gained popularity amongst locals and tourists because of its attractive Caribbean setting and great atmosphere. In this bar, reggae, funk and soul songs are played regularly but you can request that your favorite songs be played. This bar offers its signature cocktails which are affordable.
Opening Hours: Daily 16:00 – 04:00
Location: New Street A, Pub Street, Siem Reap