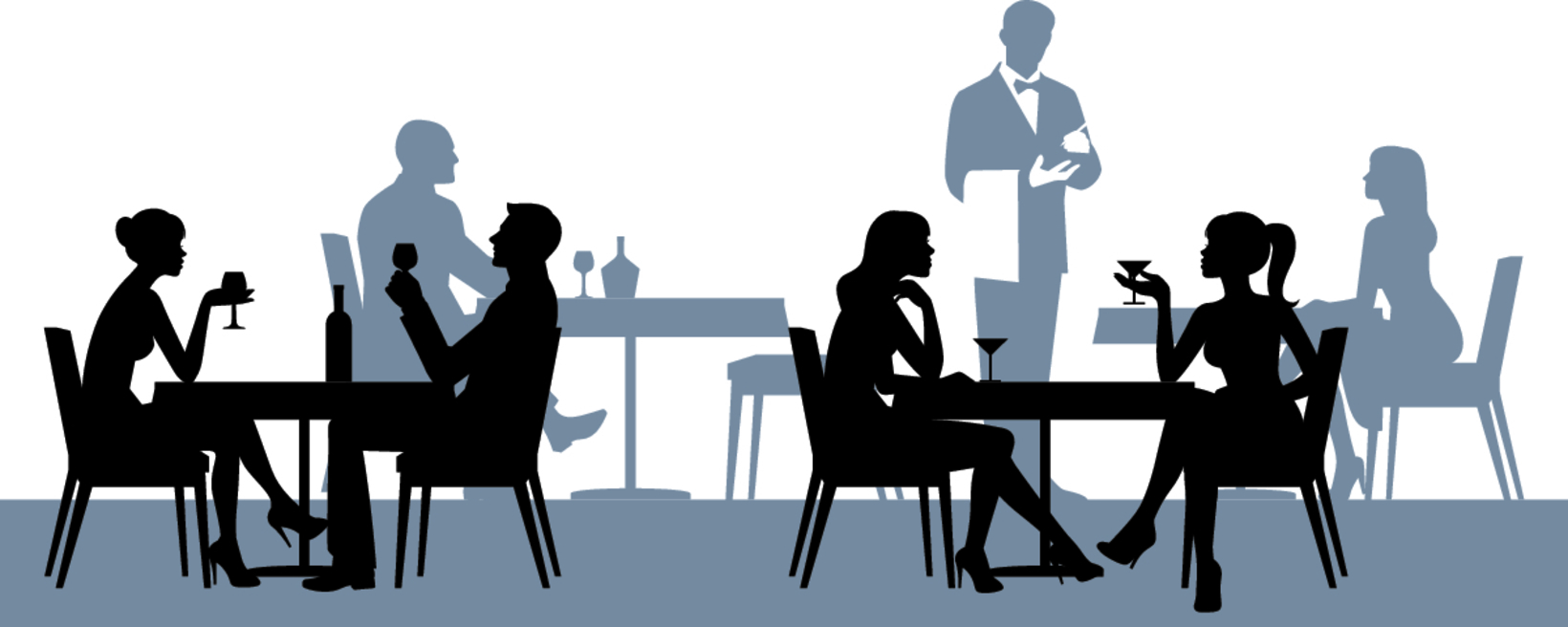 Top 10 Best Restaurants In Siem Reap
Siem Reap attracts thousands of tourists from around the world every year and there's always a need for these tourists to dine and wine in the best restaurants in the city.
The restaurants in Siem Reap offer different cuisines ranging from the traditional Cambodian dishes to Western and Mediterranean dishes for tourists visiting the city.
If you want to have a taste of what the city offers, here are top 10 restaurants in Siem Reap for your vacation experience;
1. Cuisine Wat Damnak
Cuisine Wat Damnak is the first Cambodian restaurant to rank in Asia's 50 Best and Restaurant list. This restaurant was founded by Chef Joannes Riviere. The Khmer delicacies serve in this restaurant are prepared according to French haute-cuisine principles.
The restaurant combines local ingredients and Khmer recipes with French haute-cuisine principles to create degustation menus that change every fortnight. The menu delivers the ultimate contemporary Khmer dining experience.
The restaurant has three separate dining rooms which include an air-conditioned room, a tropical garden, and traditional wooden house. The traditional wooden house setting of this restaurant makes it romantic and charming.
Five-course and six-course degustation menus are available here for US$24 and US$28.
Opening hours: Tuesday – Saturday 18:30 – 21:30
Address: Wat Damnak village, Sala Kamreuk Commune, Siem Reap
2. Damnak Lounge
This restaurant is one of the best restaurants in Siem Reap and it is situated in Lotus Blanc Siem Reap. This restaurant blends Cambodian cuisine with European flavors to give world-class cuisine to the delight of everyone in Siem Reap.
The setting of this restaurant is luxurious which is fully air-conditioned dining room and has a beautiful open terrace outside.
Notable cuisines from Damnak Lounge's ala carte menu are codfish fillet served with grilled eggplant, zucchini and orange cream reduction (US$21), Khmer traditional vegetable curry (US$12), grilled lamb rack with roasted potato and rosemary sauce US$24.
Opening Hours: Daily 12:00 – 15:00 & 18:00 – 23:00
Address: Lotus Blanc Resort, Siem Reap
3. Marum Siem Reap
This hospitality training restaurant is owned and run by Friends International. The restaurant is set in a traditional wooden Khmer house that features an outdoor patio seating area and a leafy garden.
Marum has an extensive menu of vegetarian, seafood and meat tapas-style dishes of local fare but with a twist. If you want to try something new, try the red ant tree fritters with Prahok dip, steamed seafood dim sum drizzled with Amok sauce and creamy silkworms with spicy green mango salad.
Opening Hours: Daily 11:00 – 22:00
Address: 8A, B Slokram Village, Siem Reap
4. Malis Cambodian Restaurant
Malis Cambodian Restaurant is a fine-dining restaurant located along Siem Reap Riverside. This restaurant serves great Khmer delicacies in a modern setting. Founded by Chef Luu Meng, the two-story restaurant has ample dining rooms, a sleek bar and lounge, and an al fresco garden setting.
The extensive menu covers different cuisines from fish Amok to noodle soups and congee, grilled pork and rice, chicken or beef curry in lotus leaf, Khor pork with bamboo shoots.
Opening hours: 07:00 – 23:00
Address: Pokambor Avenue, Siem Reap Riverside, Siem Reap
5. Olive, Cuisine De Saison
Olive, Cuisine De Saison offers great Mediterranean, French, and Khmer dishes in a different style. This restaurant is fully air-conditioned and is set in a renovated colonial building. This restaurant has exposed brick walls, cozy cushioned seats, fresh flowers, and framed artwork of its star dishes.
The restaurant blends local Cambodian ingredients with French and Mediterranean flavors to produce world-class cuisines. Popular cuisines include baked seabass, seafood pasta, pan-fried foie gras with edamame beans and goat cheese salad.
Opening hours: Daily 10:00 – 22:15
Address: Street #9, Old Market, Siem Reap
6. Banlle Siem Reap
This restaurant is a great place for vegetarians as it offers 100% vegetarian cuisines to support vegetarianism-environment awareness. Banlle Siem Reap Restaurant occupies a traditional wooden house with its own organic vegetable garden. The menu offers a blend of traditional Cambodian cuisine and local product with an international cuisine infusion including a vegetable Amok and zesty fruit and vegetable shakes.
Opening Hours: Wednesday – Monday 11:00 – 21:30
Address: Road 26, Wat Bo Village, Siem Reap
7. Khmer Kitchen Restaurant
Khmer Kitchen Restaurant serves an affordable selection of Cambodian and Thai cuisines. This restaurant has different branches within Siem Reap, one occupies a handsome old colonial building that extends from the western edge of the market through to pub street alley and there is another located at the corner of street 11.
Khmer dishes on the extensive menu include Amok in beef, pork, fish or chicken, banana blossom salad, noodle soup and loc lac- stir-fried meat with rich gravy, lime juice, and freshly ground pepper, all at an affordable price.
Opening Hours: Daily 11:00 – 23:00
Address: Street 11, Siem Reap
8. Nest Angkor Café and Bar
Nest Angkor Cafe and Bar offers a diverse menu of modern Khmer cuisine and selection of Thai, Japanese and Western dishes. This restaurant is a great place for diners who are indecisive, with choices ranging from Australia BBQ to steamed fish fillet with Amok, broccoli, rice, California rolls, spicy tuna Japanese maki, and Cambodian beef loc-lac. When it comes to drinks, the restaurant has an extensive drinks menu that includes a wide selection of cocktails, beers, wines, whiskeys, coffee, teas, soft drinks and fruit smoothies.
Opening Hours: Daily 11:30 – 24:00
Address: Sivatha Boulevard, Siem Reap
9. Blue Pumpkin
Blue Pumpkin is a great spot to enjoy homemade ice-creams, freshly-baked pastries, and bread and local and western dishes. Blue Pumpkin started as a bakery in 2000 but quickly began to specialize in ice-creams and Gelatos for which it is now popular. It is a great placed to relax after exploring Siem Reap during the day. The atmosphere is great, the seating is comfortable and the staff is friendly.
This restaurant offers traditional Cambodian dishes such as Cambodian kuthiew (Cambodian Noodle Soup), tiramisu, fusilli gorgonzola and much more.
Opening Hours: Daily 06:00 - 22:00
Address: Pi Thnou Street, Siem Reap
10. Bugs Café
The name isn't a joke. All the French and Khmer dishes offered by Bugs Café are prepared with scorpions, crickets, bees, ants, grasshoppers, spiders and tarantulas. The restaurant features an air-conditioned lounge on the ground floor and a cozy traditional wooden terrace on the second.
Notable dishes served by Bugs Café include tarantula donuts, scorpion and green papaya salad, Mediterranean Feuillets with ants, and savory cupcakes garnished with crickets and silkworms. For diners who don't like dishes with insects, most of the dishes can be prepared without insects.
Opening Hours: Daily 17:00 - late
Address: 351, Thmey Village, Angkor Night Market Street, Siem Reap