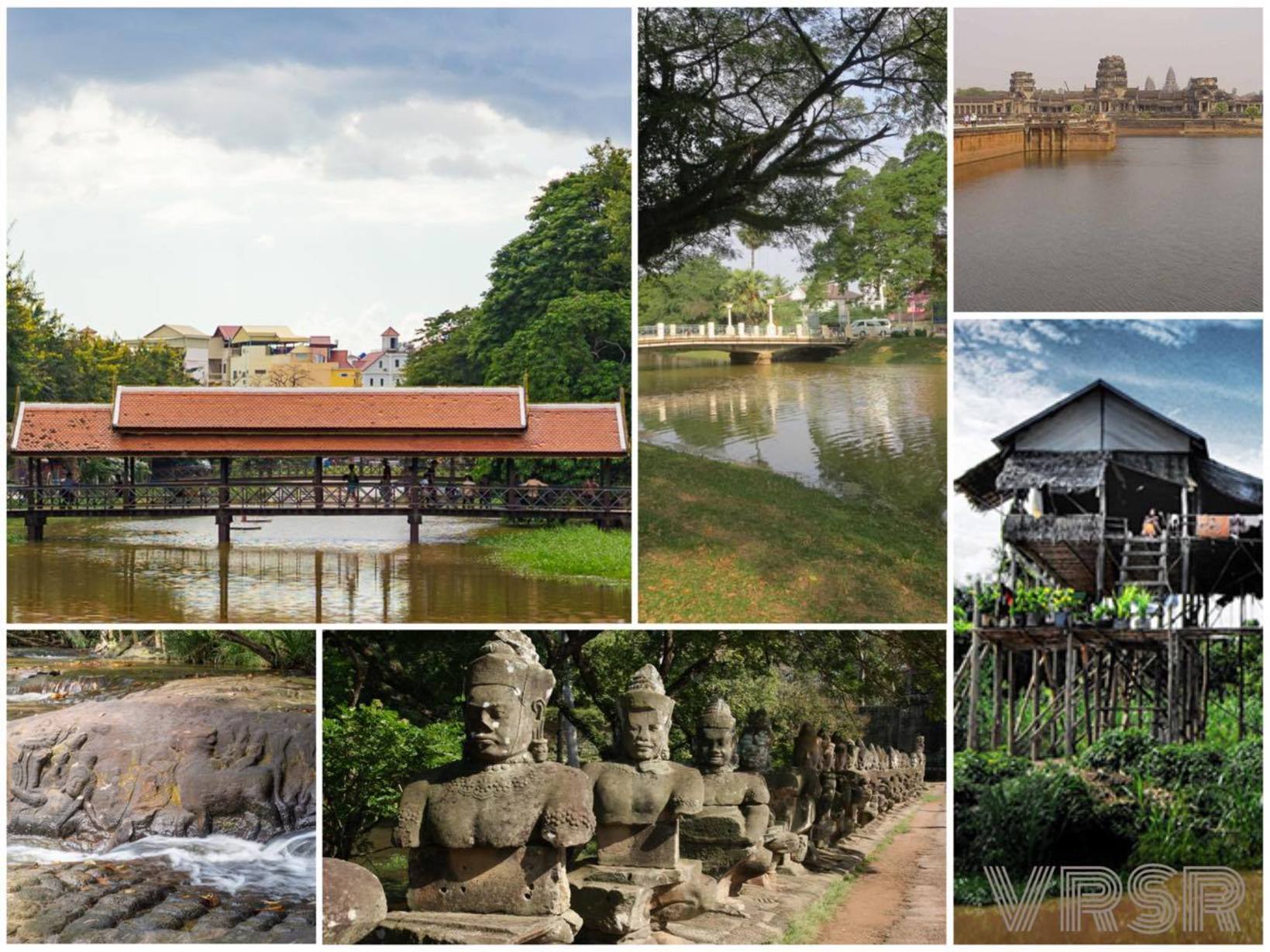 What to expect from the Cambodian Rental Homes during vacation
It is always a good opportunity to explore the world by taking a vacation so as to have a good feeling as well as generate good memories. Cambodia is one of those places that can give the best experience you always yearn for. The place is one of the best tourist destinations due to the exotic weather, tasty foods, sandy beaches and beautiful monuments that mark the country's culture and history. Staying in the Cambodian rentals gives you a chance to enjoy the following
Privacy
Renting a house during a vacation typically gives you the privacy you need as the houses are installed with private entrances and balconies. The apartments are fully equipped with private swimming pools in the houses which make the environment a peaceful and refreshing place to reside.
Customer service
Cambodian houses have a welcoming team of customer representatives who can help you in the rental choice decisions. The professional team provides excellent services with a high integrity level to make you feel at home.
Cost effective
The prices for the houses are pocket friendly and they cater for all classes of people. It is cheaper to rent a house than to book a hotel as you can fully enjoy your own laundry services and cooking hence saving costs of buying food as the case of a hotel.
Extra space
The rental houses are spacious enough to accommodate even the largest families. The exterior space is fully equipped with a large playing ground and parking lot to create comfort ability of the tenants. There are extra lounge rooms made purposely for relaxing and unwinding hence there is no inconvenience likely to be caused for being squeezed in one room.
Rentals in Cambodia
Most visitors tend to cluster around the Phnom Penh which is the country's capital city. It's preferred mostly because of it's developed infrastructure. The two main options for accommodation are typical apartment and standard apartments.
Siem Reap on the other hand is the largest most attracted city for tourists and traveler in Cambodia drawing more than 3 millions visitors each year and not because of her developed infrastructure but her magnificent monuments landmark "Angkor Wat Temple" and some other 200 plus temples surrounding this small city.
Standard apartments
These give a standard living arrangement and generally you pay your personal bills hence you take care of yourself more as compared to a serviced apartment. This also means that you will be staying in a relatively local building which can be situated in the dilapidated side. You can pay an average amount of 300USD per month for a two bed rooms house with good air conditioning system, although its condition depends on the circumstances and what you are looking for.
Serviced apartments
These afford you more luxuries like prepaid amenities, backup generators and a more modern environment to stay in. Additionally, you are more likely to be accompanied by minded experts. However, all these benefits come with a price hence you are more likely going to pay a higher rent which could be almost double the standard apartments.
Where to rent
The main area is in the capital city. Although the increased prices have led to many visitors looking for other places, the city remains the most standard place to rent in. The other popular areas for renting are in the villas in the beach resorts or just around the city. The prices depend on the size of the apartment you are looking for or along the luxuriousness of the place the apartment is situated. For something pretty good, you can part with 900USD per month
You can also rent a house in a shared apartment and save a lot of money
Finding accommodation
For the people living in Cambodia especially the Capital City and Siem Reap town our web portal recommendation does gives a lot of useful English language source to look for housing. Below are a few helpful sites that can get you the best rental accommodation
Realestate.com.kh
Cambodia Angkor Real Estate
Real Estate Cambodia
Rooftop Asia
It should be noted that the providers vary their online charges in the aim of ripping off both new and naïve customers. You should take great caution of this and make sure you compare different places before making the final decision.
Renting a house in Cambodia will also give you the opportunity to be offered with a number of information leaflets, books and brochures. These will guide you on the best tourist destinations that you can enjoy in your Cambodia vacation. However, the best tourist destinations that you can enjoy while staying in the Cambodia rental apartments are discussed below
This is the largest religious and legendary temple in the world. It was built as a Hindu temple before being converted to a Buddhist temple. It has thousands of unique carvings and nymphs which are worth checking.
This is the drop off point for Angkor Wat which has rapidly grown into a tourist hub and makes the best base for the visitors on vacation. You can grab a few bargains and enjoy Khmer style entrainment in the city as well as fishing pedicures.
It's the Cambodians capital city with lots of street food vendors and Tut Tuk drivers. Pass through the city and your will enjoy the roadside pagodas view along the French colonial houses.
It is the largest mass grave site in Cambodia is located outside Phnom Penh. It is estimated that more than one million Cambodians were executed at this place during the Khmer rouge regime. Though it's a sobering place, it deeply brings the emotions and creates a picture of the past violent times
Cambodia has a high number of airlines that can easily get you there right away from London. There are low cost options like the Vietnam Airways and China southern and Singapore airways that can give you comfort journey.
After arrival you travel around by bus which is the cheapest option. Alternatively, you can take internal flights to Sihanoukville or Siem Reap.
Cambodia has beautiful shores with clear sands and waters such as Sihanoukville, which is not overcrowded hence providing a peaceful time to fully enjoy the place. The attractive shores enable a person to focus the natural serenity hence get a break from the routine activities. There are no hawkers in the beaches and so undisturbed quality time is assured.